Here at Hatfield Subaru, It's All About You
Our dealership is located in Columbus and proud to serve shoppers from Dublin, Springfield and Hilliard who decide to place both trust and faith in the customer service we can provide. This commitment to excellence shows up with our Subaru STELLAR Care award distinction from 2013-2015, a prestigious recognition of the heralded Subaru brand.
Are you ready to see how the Sonic price, Subaru automotive brand and Hatfield Subaru inventory make us distinct from other dealerships in the area? Learn more about how you can remain confident in your shopping experience with us:
Sonic Price and Brand
Sonic Automotive Inc. is recognized as a Fortune 500 company that is one of the biggest automotive retailers in America. It is also the proud owner of Hatfield Subaru, our local dealership for shoppers from Dublin, Springfield and Hilliard. It is with this connection to the famous Sonic company that we have the privilege of offering you Sonic pricing, which is competitive, fair and based on the trusted industry standards.
Sonic Inventory Selection
Diversity in a car shopping experience is pivotal, and the hundreds of different vehicles that we feature on-site help you to sift through more than one option and come to the right decision on your next roadster of the future. Don't see what you're looking for? We have the key privilege of being able to look for the vehicle you're thinking of in the National Sonic Automotive inventory.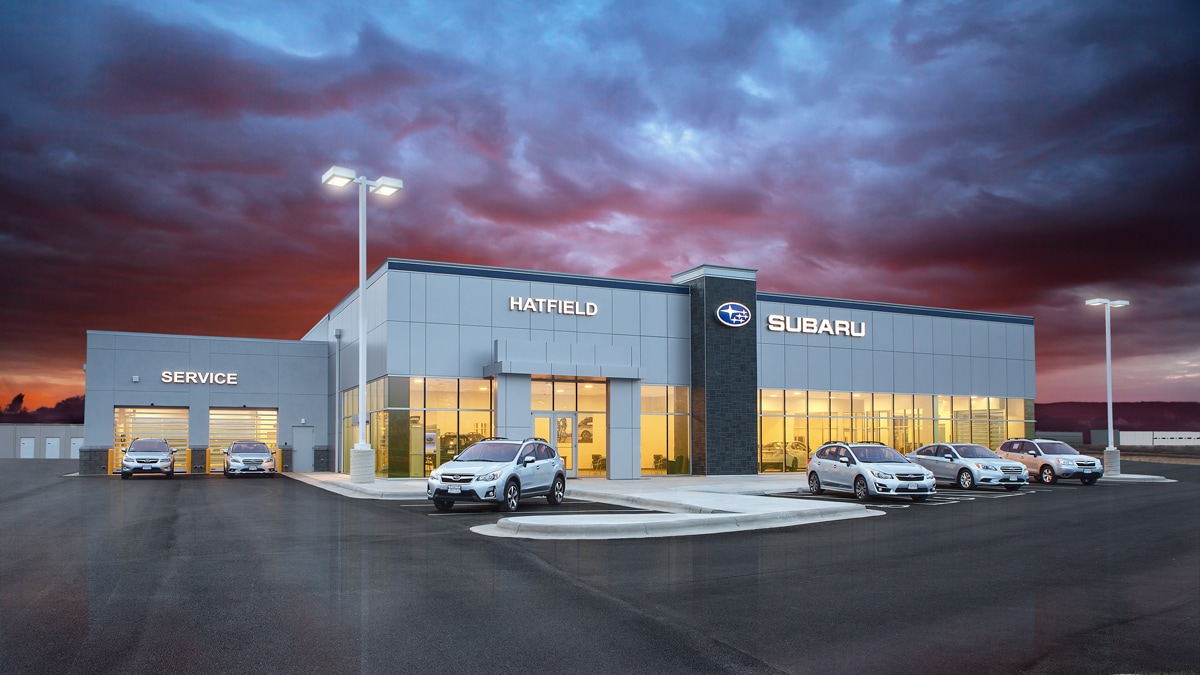 Other Unique Advantages of Hatfield Subaru
Here at Hatfield Subaru, you can expect convenience to be a major theme when spending time in our showroom. This is reflected through:
Free shuttle service extending out eight miles from the dealership
Guest lounge access with gourmet coffee and water served with free Wi-Fi connectivity and trail-mix
Financial experts that work with 20 different lenders for financing done the right way
VIP appointment process that includes a vehicle ready to test drive on your arrival and a manager well aware of what you're looking for
You can even expect to enjoy a free car-wash with every service appointment you schedule with our factory-trained technicians, yet another way that Hatfield Subaru goes the extra mile to ensure your happiness. Stop over to our Subaru showroom soon to begin experiencing these offerings in person or give us a call for more information!