Hatfield Subaru is Proud to Offer the Subaru College Graduate Financing Program
Are you looking for something BETTER THAN A DISCOUNT? We know some vehicle brands offer recent college graduates discounts of $250 or $500 off the purchase of a new car. But it doesn't do any good if you can't get auto financing! That's when you rely on Hatfield Subaru...
With the Subaru College Graduate Program, you have the chance to ESTABLISH CREDIT IN YOUR OWN NAME when you might not otherwise qualify*. You may also qualify for a lower interest rate and lower payments because Subaru believes that investing in you builds a lifelong relationship. Now that sounds like a great deal to us. After all, chances are your Subaru will last longer than it will take you to pay off your college loans! 

From Hatfield Subaru, congratulations on becoming a college graduate!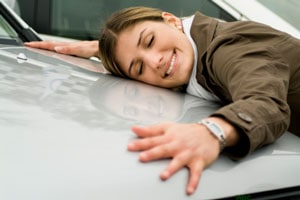 Learn About Subaru College Graduate Program Requirements:




Qualifying Models
Eligibility


Applicant who will be graduating within 6 months or who has graduated within the last 12 months from an accredited 2- or 4-year college, graduate school (including Doctorate), nursing school, or trade school.
Applicant must provide proof of graduation - either a diploma copy or current transcript for the student who will be graduation within the next 6 months. 


Customer Credit Qualifications


Individual applications only. 

Payment-to-income cannot exceed 15% of gross monthly income. 

No derogatory credit history, past or present. No bankruptcies, foreclosures, or repossessions on any credit bureau report pulled by JPMorgan Chase.

Employment/Income


Applicant must have proof of employment and income. If employment has not yet started, a letter from the future employer that shows a start date within 90 days of current date and salary is required, along with verbal verification from current or future employer.


Program Parameters


Maximum Amount Financed is $25,000.


Financing Stipulations


Standard finance rates apply. May be used with applicable Subaru Low Rate programs.
Applicants with no FICO score will qualify under a Tier 4 rate parameter on approved credit.
Total amount financed cannot exceed 125% of vehicle invoice.
Call Hatfield Subaru Now To Learn More 
* Certain restrictions apply. Contact Hatfield Subaru for details.