Hatfield Subaru Service Center

Welcome to Your Source for Factory-Authorized Service and Parts!
Customer Reviews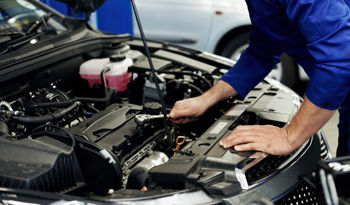 Welcome to our Subaru Service Center,
we are proud of our certified, factory-trained technicians who are foremost experts on all matters Subaru. You valuable Subaru requires regular maintenance to keep it in top condition and preserve your investment. Whether its scheduled maintenance or repair service, our professionals address your concerns with care and expertise. You can rely on us carry out all car-care services correctly, courteously and at a very competitive price.
Serving
Columbus

,

Grove City

&

Westerville

, OH
Services Provided
The mark of a highly skilled service professional is the ability to handle the full range of car care services, from routine maintenance like oil changes and tire rotations to complex tasks involving the vehicle's powertrain, electrical system, brakes, exhaust system and much more. No task is too complicated for our expert staff, even if you need a transmission rebuild or engine replacement.
We recommend you always bring in your Subaru whenever the check engine light is on. We'll use our state-of-the-art equipment to diagnose and correct the problem, getting you back on the road as quickly as possible. We routinely maintain new and older cars, so you can entrust your vehicle to us with complete confidence.
Aside from the fact that we service all makes and models, we also perform expert maintenance for the following Subaru vehicles:
Subaru Impreza
Subaru Legacy
Subaru Crosstrek
Subaru Forester
Subaru Outback
Subaru Ascent
Subaru BRZ
Subaru WRX
& more
Quality OEM Parts
It doesn't make sense to receive top quality service but second-rate parts. That's why our certified technicians use only Subaru OEM (original equipment manufacturer) parts that meet the exact specifications set forth by the carmaker. Cheap aftermarket parts might be poorly made, ill-fitting, and constructed with inferior materials.
OEM parts are built to the highest standards, thoroughly inspected and guaranteed to fit and operate properly. If an OEM part fails under it's warranty period, we will repair or replace it for free. Should you experience any problems with an OEM part, kindly call our friendly customer care representative who will courteously handle your concerns.
We invite you to bring your vehicle into our Subaru Service Center for all your car-care needs. Don't forget to take advantage of our many money-saving Service Specials listed on our website. Our experienced service professionals will help you realize long years of worry-free enjoyment from your new or used Subaru, so contact us today!